Ironing takes up valuable space and time.
Let's face it: it's practically impossible to travel efficiently with an iron. Plus, there are more important things to do; prepare for an important presentation, study for a big test or enjoy a day at the beach; than spend time ironing clothes. Even at home, where space can be a premium, there's just no room for an ironing board.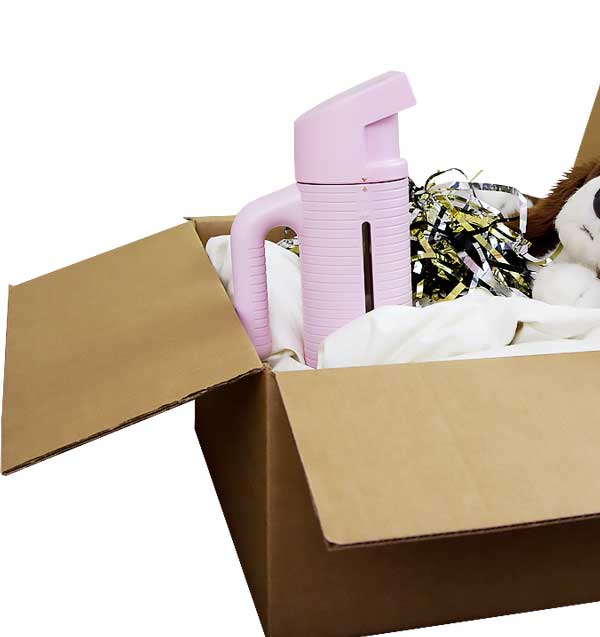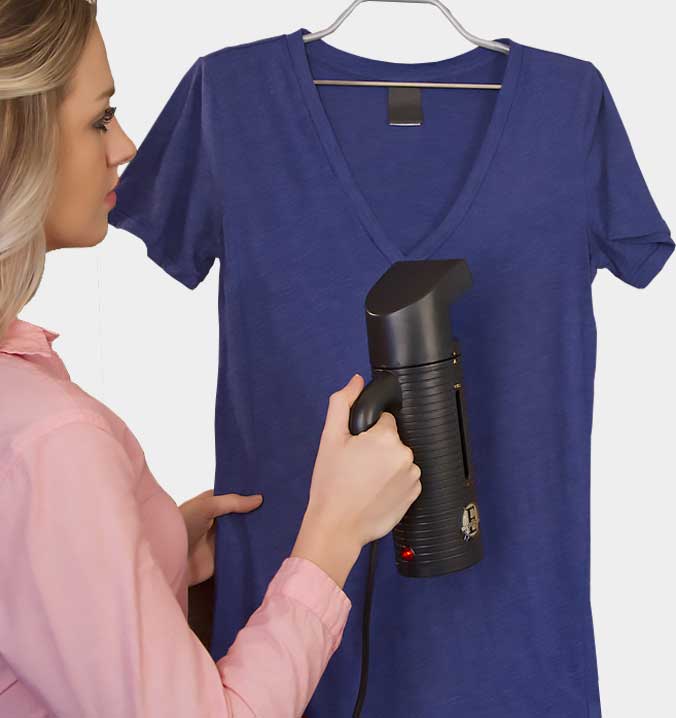 The Jiffy Steamer ESTEAM gets rid of wrinkles on the road and where there's no space to spare.
Using the power of pure steam, Jiffy Steamers remove wrinkles faster and more efficiently than ironing. In addition, steam is safer on most fabrics than a hot iron, actually relaxing fibers instead of crushing them. Every Jiffy Steamer is handcrafted and American-made, using only the highest quality materials, including stainless steel, brass, copper, incoloy and silicone braided color-coded wiring. Each unit undergoes rigorous, multistep testing and comes with an industry-leading 3-year warranty.