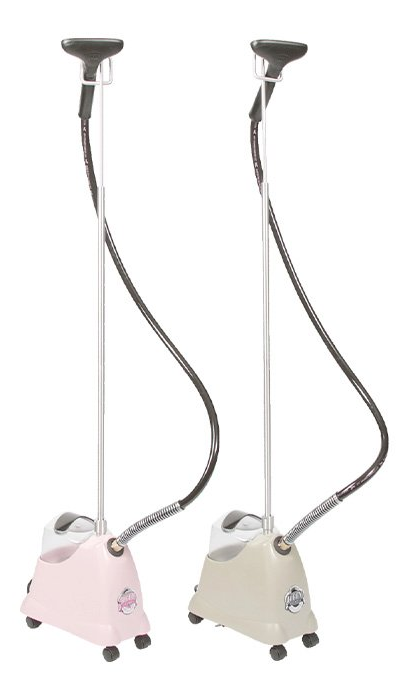 Using the power of pure steam, the Jiffy Steamer J-2000 quickly and efficiently removes wrinkles from most fabrics and is perfect for home or light commercial use. The J-2000 is the newer style steamer in the residential line and while it performs the same and has identical internal parts to its counterpart, the Jiffy Steamer J-2, the J-2000 sports a new outward design and styling.
Steam is the gentler alternative to ironing and is great for removing wrinkles from clothing, tablecloths, bedspreads and delicate materials.
Hand crafted & 100% tested steaming products
Jiffy Steamer, the inventor of the steamer and steaming process, takes special care to ensure its American-made, handcrafted steamers are built with the highest-quality components and are 100% tested before leaving the assembly line. Every steamer comes with an industry-leading 3-year warranty.
Join our mailing list
Sign up to receive email updates on new product announcements, special promotions, sales and more.
You can opt-out at any time to stop receiving email updates. Please review our privacy policy for more information.
Jiffy Steamers are trusted by professionals
Every handcrafted Jiffy Steamer is assembled with only the finest, American-made components and
backed by an industry-leading three year warranty.