We offer an industry-leading warranty!
For any additional questions about the Jiffy Steamer warranty, please contact us for assistance.
3-Year Limited Product Warranty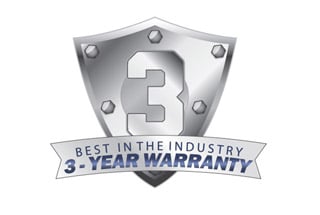 As the global leader of steaming equipment since 1940, we feel that our warranty should properly stand behind every product we craft. The Jiffy Steamer products are precision-built, tested and inspected before leaving our factory.
It is guaranteed against defects in material or workmanship for three (3) years from date of purchase. Cords are excluded.
If any part proves to be defective, this product will be repaired free of charge. A nominal handling fee does apply. This warranty shall not apply to any unit which has been subject to misuse, neglect, negligence, accidents or has not had routine cleaning maintenance. Such damage will be reconditioned at our normal repair services rates.
Jiffy Steamer Company, LLC, and African Sales Company (the official distributor in Southern and Sub-Saharan Africa) shall not be in any manner responsible for any incidental, special or consequential damages.
All implied warranties, including but not limited to implied warranties of fitness and merchantability, are limited in duration to three (3) years from date of original purchase.